How much does moving service cost in Sweden and how to find a reputable one?
Factors Affecting Removal Company Prices in Sweden
Removal company prices are influenced by moving distance, timing, the amount of belongings, extra services, legal compliance, and payment terms. To get the best price, compare quotes from multiple companies, and the more flexible you are, the lower the price. Keep in mind that it can be very expensive to choose a cheap removal company that doesn't have insurance and permits.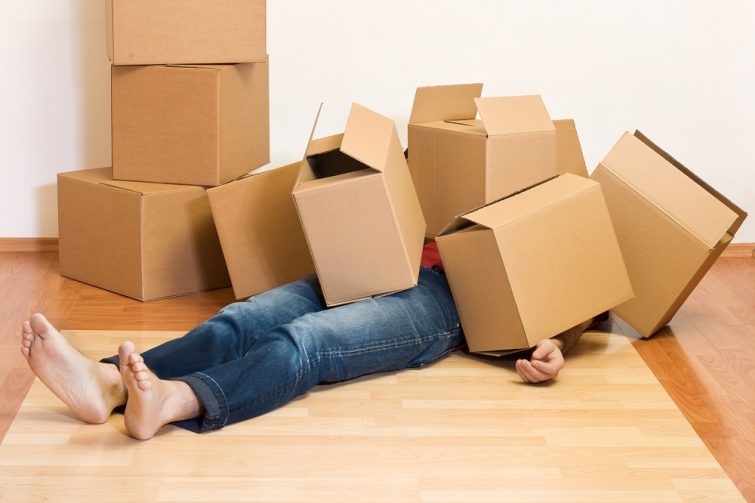 Removal Company Costs for Those Who Don't Want to Read a lot
A rough estimate of the cost of hiring a removal company is 90 kr per m2 including the removal van after the RUT deduction, if you are moving within the same area and don't have too many belongings. 120 kr per m2 without the RUT deduction. If you're not moving within the same area, you can expect around 24 kr per km (with RUT deduction) between your old and new homes. So if you're moving 200 km, you can expect an additional 4 800 kr on top of the price per square meter. Of course, there are many other factors affecting your price, but to get an estimate of the removal company's price, you can use the figures above. We describe more precisely what affects your price for hiring a removal company below.
Click here to get a moving offer – for free
Example Prices for a Removal Company in Sweden
Performing a Move The cost of a removal company is the time it takes to carry out the move multiplied by the number of people helping, the cost of the removal van, and any additional extras such as packing.
| Apartment Size | Transport | Price | Price with RUT deduction |
| --- | --- | --- | --- |
| 1 Room – 30 m2 | 0,5 h | 5 000 kr | 3 000 kr |
| 2 Rooms – 50 m2 | 1 h | 8 000 kr | 4 750 kr |
| 3 Rooms – 75 m2 | 1 h | 11 000 kr | 6 750 kr |
| Rough estimated price for a removal company in 2023, excluding packing. | | | |
How Much Time Does the Removal Company Need?
The price a removal company needs to charge is determined by how much time is spent on the move. Therefore, removal companies are interested in receiving all the facts that affect this. Roughly speaking, it takes about 1 hour per 5 m2 for two removal workers, so a 50 m2 apartment takes approximately 10 hours to move out, transport, and move in. The time, and thus the price for the removal company, also depends a lot on how easy it is to load and unload your belongings. It takes significantly more time if it's a ground floor apartment with easy parking access for the removal van compared to a fifth-floor apartment without a lift, a narrow staircase, and a long distance between the entrance and the parking area for the removal van.
Removal Company Price per Hour?
A removal worker costs 300-400 kr per hour, and a packing master with more training in packing costs 450-550 kr per hour. A small removal van of about 20 m3 costs 500-700 kr per hour (including 1 person), and a large removal van of 35-40 m3 costs 700-1 000 kr per hour (including one person). The collective agreement for removal staff is around 300 kr per hour, so if it goes much below that price, you should be cautious. The RUT deduction halves the above labour costs, for example, removal boxes and removal van are not eligible for deductions.
How Large is the Area of Your Current Home that You're Moving From?
The amount of belongings you have affects the price the most. Removal companies usually estimate the amount to be moved based on the living space you have. If you know you have fewer things than others, be sure to point this out to the removal company to lower the price. Also, keep in mind that garages, attics, and basement storage can hold many items. You can expect that it takes about 2 hours per 10 m2 for two skilled removal workers.
Get a Cost Idea for Your Move Based on Square Meters (m2)
When do you want to move? If you move on weekdays between 8 am and 6 pm, it is cheapest. During evenings, weekends, and odd hours, it is about 20-50% more expensive. Avoid moving around the end of the month, as it is also often more expensive to move then.
Where Are You Moving To?
Since time is the primary cost factor, the removal company's price depends on how long they need to transport your belongings. In big cities, removal companies are usually slightly more expensive. Additionally, you should consider longer transport times, as even short distances in a big city can take a long time. Check how the removal company charges for driving the removal van and the removal staff to and from your location. They often add an extra hour to handle this.
Lifts or Stairs Determine the Price of the Move
Another factor that determines the removal company's price is whether there is a lift and if the lift is large. They will also ask about the number of stairs and how close they can park the removal van. Don't forget to include attic storage where there is no lift, as it may take more time than expected and therefore cost more money. People often forget to include attic or basement storage when agreeing on the price with the removal company, which can result in an expensive additional fee.
Fixed Price or Hourly Rate for Removal Company Services?
A fixed price is generally safer if you can get it. Be sure to check if the fixed price is conditional. For example, some conditions might be that there must be a large lift, the removal van can be parked directly next to the residences, and the volume of your belongings does not exceed one full removal van load.
If you choose to pay per hour, the quality of the workers performing the move greatly affects the price. How skilled and motivated they are to move quickly and safely is crucial. We receive many stories where the removal company's price nearly doubles compared to the agreed amount. If you agree on an hourly rate with the removal company, set a maximum price or a price cap.
If you have special items that are heavy and/or fragile, such as a piano or a safe, it's essential to inform your removal company well in advance. This service typically incurs additional costs and may require special preparations and equipment for the removal team. In some cases, they may want to move these items separately. Above all, you don't want this to be discovered on moving day.
Packing Services Provided by the Removal Company Can Be Costly
If the removal company is responsible for packing all the moving boxes, you can expect a 20-30% increase in the cost of the move. Expect to pay approximately £13 per square metre. If you'd also like the removal company to unpack, you'll need to budget for the same amount, but this can be halved if you're eligible for the RUT (household services) deduction. The RUT deduction allows for a tax break on the cost of labour.
Removals and Storage Solutions
Removal companies sometimes offer storage solutions for your furniture if needed. Some also provide moving-out cleaning services. A rule of thumb is that moving-out cleaning services cost less than half of the moving cost. With the RUT deduction, you can expect to pay around £4 per square metre. It's worth comparing the removal company's storage prices with those of larger storage companies.
Moving Boxes and Packaging
It's crucial to agree on what is included in the removal company's price. Moving boxes and packaging materials are often included. If they are, check if there's a fee for delivery and collection. Moreover, there is often a time limit for how long you can borrow the moving boxes before you'll be charged the full price. Be aware that you may not have unpacked all the boxes before they need to be returned, which could be 1-4 weeks later.
When to Book a Removal Company for the Best Price
You'll typically get the best price the earlier you book a removal company, especially if you're moving during a busy period. We recommend contacting removal companies at least two months before your move, either through us or another service. The larger and longer the move, the more important it is to get in touch early.
If you're moving during a quiet period, it might be worthwhile contacting companies at the last minute to get a good price. This is because removal companies would rather have work than be idle. If you can be flexible with the date and time, you could save a lot of money. For example, if you allow the removal company to choose the date, with a week's notice, you might get a better price. The most important thing for removal companies is to have a steady workload, as idle employees are the most costly aspect.
How to Find a Good, Affordable Removal Company In Sweden
To find a good and affordable removal company in Stockholm or other major cities, you need to know what's considered a cheap price.
Removal companies usually charge by the hour, a price that depends on the number of employees ("removal men") and the size of the removal vehicle. The price is also affected by the day you move (it's more expensive on weekends and holidays). A common surcharge is 50%. If you're moving from one city to another, the price could be higher due to the time involved and additional travel costs.
The base price (weekdays during office hours) for a good, affordable removal company in Stockholm can be as low as 270 kr per hour, which is a low price for one removal worker. The collective agreement for removal staff is around 300 kr per hour, halved with the RUT deduction.
Reliable Removal Companies – How to Check
Finding a reliable removal company doesn't take much time. Below are the steps you need to follow, and if you don't want to do them all, at least do the first five. It could save you from future problems. Of course, it's always up to you whether you want to take a chance or not, but the activities listed below only take about 10 minutes to complete, and that could be a valuable investment.
All companies must have a company registration number
A reliable removal company has a company name and an associated company registration number (the company's "ID number"), which should be displayed on their website. Otherwise, ask for it. If you only have the name, you can check the company's registration number on the Swedish Companies Registration Office's website by entering the name, and the registration number will appear. Make sure that the registration number is indicated on the contract when you sign it.
Professional transport license required for insurance
All removal companies must have a professional transport license; without it, they cannot have transport insurance. If an accident occurs, it is essentially the customer who suffers if no insurance is in place, as it cannot be expected that these unscrupulous companies will pay for the damages out of their own pocket. Once you have the company registration number, it is easy to check that they have a license to operate professional transport on the Swedish Transport Agency's website. If they don't, ask why. Some cleaning companies also offer moving services; when SVT-PLUS (2015-02-26) checked 21 cleaning companies offering moving services, only three of the moving cleaning companies had transport licenses.
Reliable removal companies don't ask for cash payment
If your removal company wants a cash payment, they are not reliable. They do this to avoid reporting and taxes. Consider whether it's worth the risk if something goes wrong.
Price is too low
Unfortunately, the cheapest removal company may not always be reliable. A company that pays taxes and fulfills its obligations will have a hard time charging less than 1000 SEK/hour for 2 men and a smaller truck (600 SEK/hour after RUT deduction). It is more likely that the price should be over 1200 SEK/hour (700 SEK/hour after RUT deduction). For 3 men and a smaller truck, the price starts at around 1300 SEK (750 SEK/hour after RUT deduction). If the prices are lower than this, it's a warning sign. Similarly, consider the time the removal company estimates for the move; a rough estimate is that it takes about 1-2 hours per 10 m2. So, if you have a 70 m2 apartment and the removal company estimates 3 hours, that's also a warning sign.
Bohag 2010 – A good agreement made with the Swedish Consumer Agency
The Swedish Consumer Agency and the removal industry have jointly developed a good agreement for private individuals' removals. It is called "Bohag 2010 – General provisions for household removals". A reliable removal company uses this in their contract. Make sure to get the contract in writing before the move begins. This reduces the risk of disputes and, if one does arise, it's helpful to have a written agreement that regulates the most important aspects.
Examples of what is regulated in Bohag 2010:
Written contract and fixed price – It is recommended that you get the contract in writing, including the price and scope, before the move begins. An approximate price may not exceed 15% more than the quoted price.
Clear information – If the removal company needs to do something that is not included in the contract, they must inform you and obtain your consent. This includes, for example, using another vehicle, hiring additional personnel, or changing the loading or unloading location. If the company does not inform you, they cannot charge you for these additional services.
Liability for damages – The removal company is responsible for damages that occur during transportation, unless they can prove that the damage was caused by circumstances beyond their control (e.g., poor packaging by the customer or poor road conditions). The company's liability is limited to a maximum of SEK 50,000 per item, and the total compensation is limited to the amount corresponding to the cost of moving your goods.
Complaints – If you have complaints about the removal, you must notify the company as soon as possible, preferably in writing. The company must respond to your complaint within a reasonable time and, if necessary, take action to remedy the situation.
Reviews and references
Ask friends and acquaintances for references or search online for reviews from people who have used the company's services. Reviews can be found on the company's website, social media, and on third-party review sites. Keep in mind, though, that some reviews may not be genuine, so don't rely solely on them. However, a pattern of positive or negative reviews can give you an indication of the company's reliability.
Visit their office
If possible, visit the removal company's office to get a better idea of how they operate. This will also give you a chance to meet their staff and assess the general atmosphere of the company. A professional and organized office is a good sign that the company takes its work seriously.
Ask questions
Ask the removal company about their experience, how they handle different types of items (e.g., fragile or valuable), and how they deal with unforeseen circumstances. Their answers should give you an idea of their competence and professionalism.
By following these steps, you can find a reliable removal company and avoid unpleasant surprises during your move. Remember that spending a little extra time and effort upfront can save you a lot of trouble and money in the long run.